EXPLORE OUR
FRIEND AND FAMILY CONNECT
Connecting room is combination of two superior rooms connected with each other which is an ideal way to stay in Langkawi as a family or in a group of 4. This type of room offers a choice of a Queen bed in one room and Twin beds in the other room, a standard sized wardrobe,22" LCD TV with satellite TV channel and en-suite bathroom with standard bathroom amenities.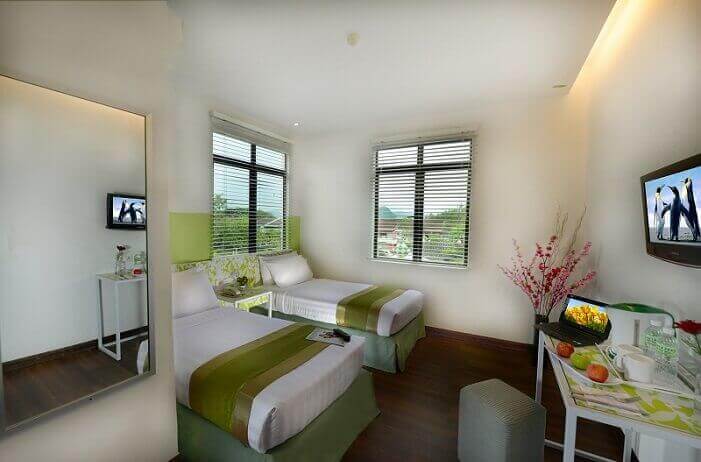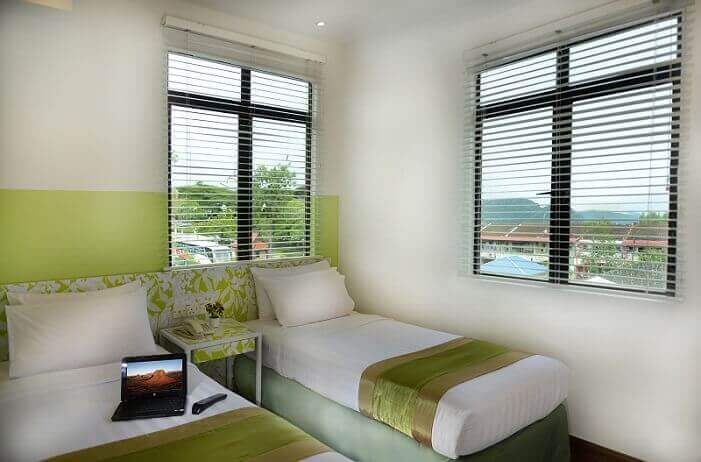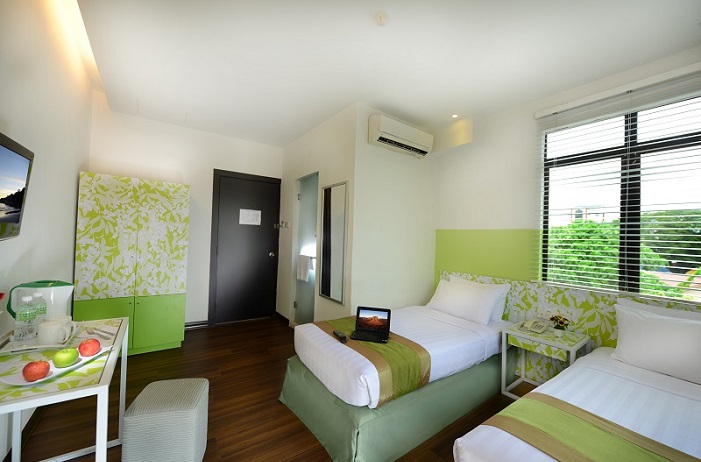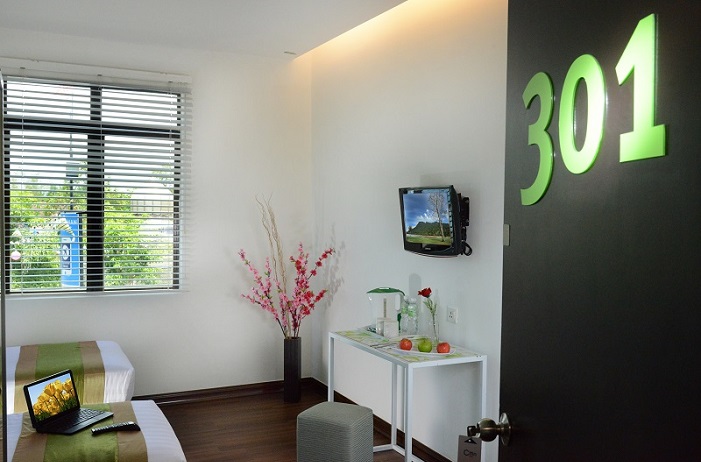 Room amenities
All Rooms are equipped with:
22" Samsung LCD Screen TV with satellite channels
Air-Conditioning with remote control
Wardrobe
Complimentary bottled water
Desk with Chair
Ensuite bathroom with standard amenities

Towels
Soap
Bath gel
Shampoo conditioner
Additional amenities available Upon Request:
Prayer Mats
Hot water
Hair Dryer
Iron
SAFETY FEATURES
Key card system
Peep hole
Double lock
Fire escape plan
Fire sprinkler
Smoke detector
EARLY CHECK IN - LATE CHECK OUT
You can enter special requests for early check-in, etc., through the "Special Requests" field of your reservation. The hotel will do its best to accommodate your request.
BOOK NOW
HOSPITALITY SERVICES
Honeymoon Setting for Room
Birthday and Anniversary Setting
HOTEL SERVICES &
AMENITIES
Convenience store
Daily Housekeeping Service
Spa Treatment